Beachfront Self Catering Thatched Holiday Chalets
Emerald Cove, holiday accommodation in Shelly Beach, KZN South Coast, located about an hours drive south of Durban, enjoys a warm subtropical climate of sunny days and warm winters while our shores are washed by the warm Indian Ocean.
Literally a few steps away through our front gate is St Michaels Beach, this is a safe swimming beach, lying protected between a tidal pool and a placid lagoon.
With so many activities and facilities close by, whatever you choose to do, Emerald Cove is the perfect holiday destination. Emerald Cove comprises seven tastefully furnished and fully equipped self-catering chalets…

A choice of 4 styles of Chalet
Each chalet boasts its own patio and comfortable lounge with TV. All our chalets are air conditioned for your comfort.
Swimming Pool
Crystal clear swimming pool to cool after a hot day at the Beach!
Secure On-Site Parking
Ample on-site parking for your peace of mind.
Wi-fi Available
Don't forget share your holiday pics of Emerald Cove on Facebook and Instagram!
BRAAI AREA
Enjoy a relaxed Braai by the Pool and make some new friends on your holiday.
Restaurants & MALL
There are plenty of Restaurants within walking distance as well as the South Coasts largest Shopping Mall – Shelly Centre.
Emerald Cove Self Catering Holiday Accommodation Gallery
Emerald Cove has been our secret hide for 10 years. Owned and run by Judy and hubby makes this one of our special coastal destinations. Our favourite self-catering cottage faces the sea which is 30 meters barefoot away…with stunning sunrises, crashing waves and birdsong. The premises are immaculately maintained. If you want to escape the madness yet be near all amenities then this is the hideaway you have been looking for. Happy days!
Whats our Guests have to say…
What a beautiful place! What a great holiday. Judy keeps her venue sparklingly clean, and marvelously comfortable. She is wonderfully friendly, and was very accommodating to our special needs.
Our Yorshire Terrier had the very best holiday of his life thanks to the enclosed, gated patio. The pool was always very clean, and it's accessibility means for a vey easy relaxing vacation. We loved everything about it, and will be back ASAP.
Thank you so much for the amazing time Judy. You made our holiday so comfortable and welcoming. Huge thank you for the special treat on our wedding day. I would highly recommend your place to everyone.
Can't wait to go back next holidays! Children loved it! And loads to do in the area too!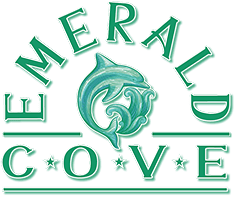 Perfect location to St mikes beach! Well positioned family resort right on the beach. very comfortable and well maintained , owner run, attention to detail . Well priced and good value for money. The thatched units are nice and cool and spacious.
After booking in through a local Dive Charter nearby we thought we would spend little time here but never the less the place felt like home after a day out. Very clean and neat little place with ample space for the four of us who stayed there. The owner is a very wonderful and cheerful person who was willing to help out where needed. All the furniture and fittings where in good repair which was surprising for the cost of a night as this accommodation is very affordable.
Spend your next South Coast Holiday with Emerald Cove
With so many activities and facilities close by, whatever you choose to do, Emerald Cove offers you the affordable and comfortable holiday accommodation.